Buying a Golf Cart – 3 Things to Consider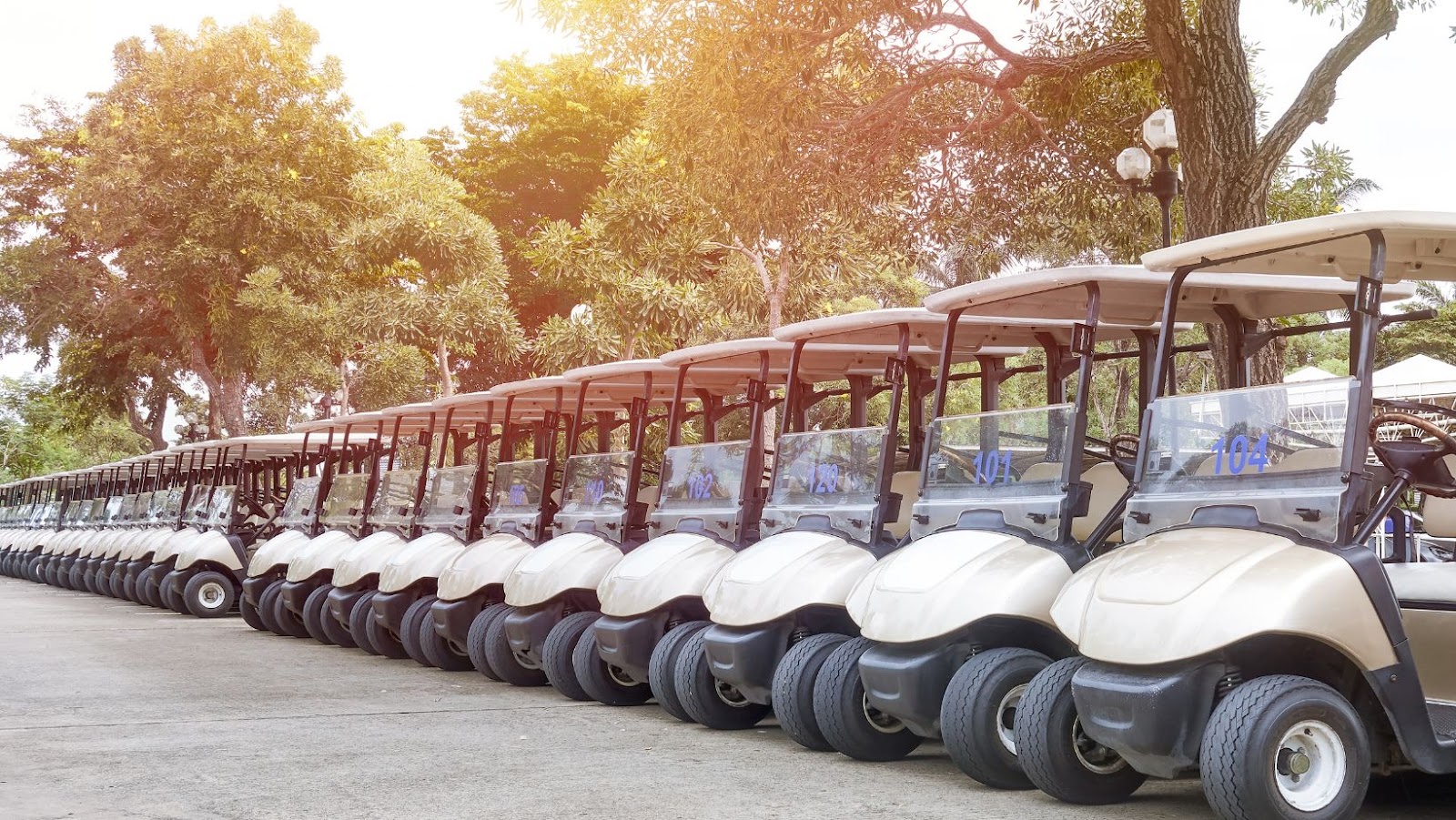 A good cart can make the golfing experience much smoother, but what defines a "good" golf cart? Is it the value, the brand, the price, or a combination of all that and more? We are going to answer those questions and more while explaining the three most important considerations to make before buying a golf cart.
Decide Between Gas and Electric
Gas-powered golf carts pack more power, and a full tank of fuel usually lasts longer than a fully charged battery. However, that's where the advantages of a gas cart end because an electric cart is better in almost every other way. In addition to being more eco-friendly with zero emissions, electric carts are also cheaper to buy, maintain, recharge, and repair. If they are fitted with solar panels, then your battery will be recharged by the sun itself, which can potentially make an electric golf cart outlast a gas cart!
Given that there is not much use for the extra horsepower that fuel engines add to a golf cart, you will find that most major golf cart OEMs only manufacture battery-powered golf carts now. Battery-powered golf carts also run quieter on the course, which even the best gas-powered golf carts can't manage as well. Considering all things, buying an electric cart for your golfing adventures just makes a lot more sense in 2023.
Consider the Availability of Parts
This point ties in with the previous consideration quite nicely because the parts needed to repair or upgrade an electric golf cart are certainly a lot easier to find nowadays. As the automotive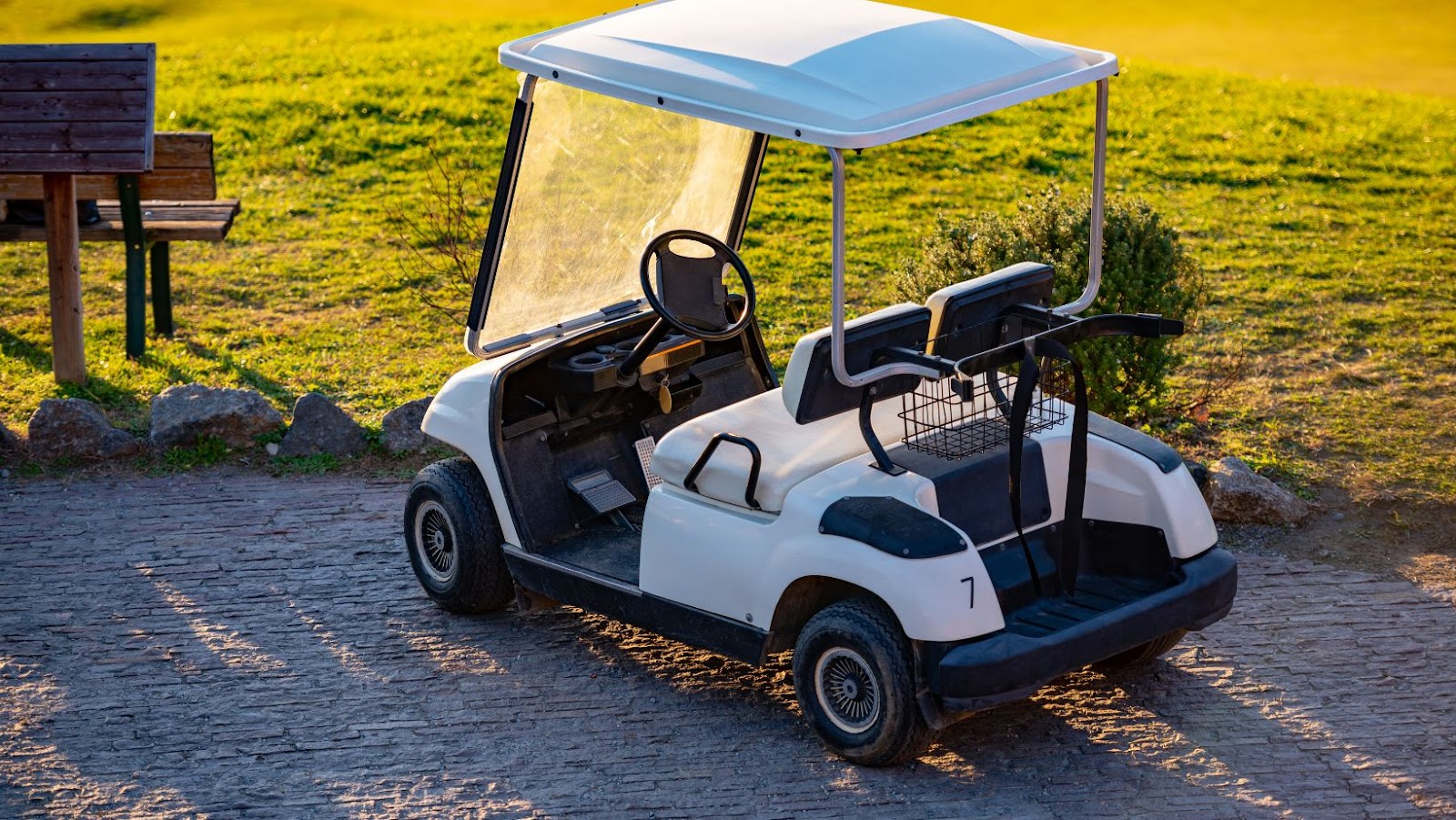 industry continues to move away from traditional fuel sources, this fact will only become even more evident down the line. However, the energy source is not the only point to consider here.
You might be able to save a few bucks by going with an obscure new brand, but there's a high chance you will end up paying a lot more in the long run. Finding replacement golf cart parts for major brands is always easier, even if the model is old. In fact, you will often be able to find a bunch of cheaper and sometimes better third-party options as long as your cart comes from a popular manufacturer.
Not All Golf Carts are Off-Road Vehicles
Some of the more powerful carts can be used for short off-roading adventures, but there are a few points to consider first.
Not all golf carts are suited for off-roading.
If the cart is built to handle the rough terrain, the product will be marked as such.
Gas carts are better suited as off-road vehicles, but some of the latest electric carts are also catching up.
Some carts can be upgraded and modified to turn them into offroad vehicles, but not all.
Those with plans to upgrade the cart into a rough terrain vehicle must do their research to ensure the model can support the intended modifications.
Golf courses do not allow offroad tires on the course.
Golf courses do not allow modified carts if any of the modifications can potentially harm the turf.
The cart should always have two sets of different tires and spares for the different terrains.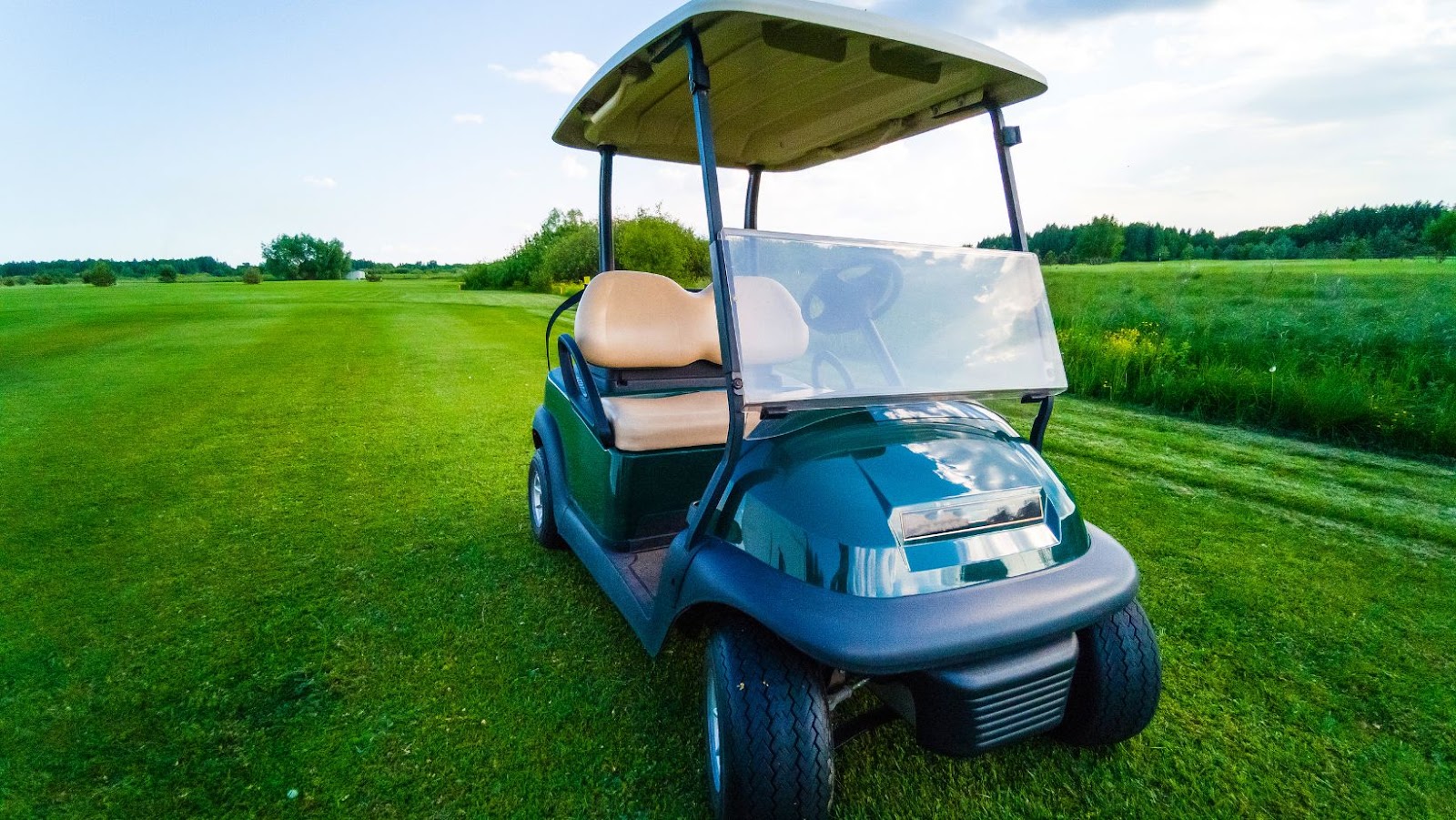 Although it's highly subjective, you might want to invest in two separate vehicles rather than using the same cart for both golfing and adventuring. This will save you the constant hassle of having to change tires and make other modifications in between the two activities every single time.
Besides, if all you need is a golf cart, you should reconsider whether that 4-wheel drive on a cart is necessary. Such features can be very useful while going off the road, but only if you have plans to use it as an offroad vehicle.