The ThredUp Shopping Experience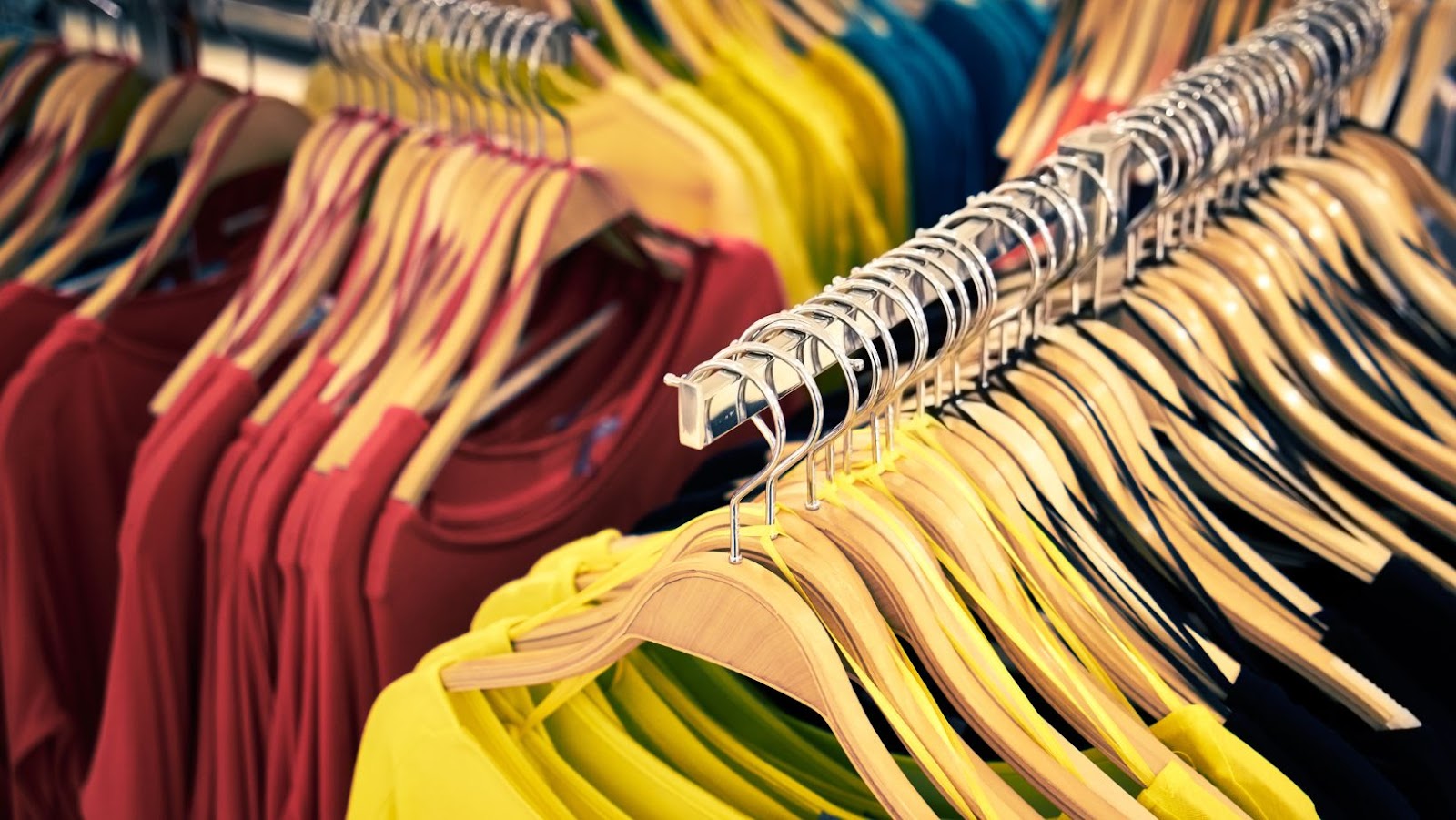 Have you been looking for a unique way to update your wardrobe? Look no further than ThredUp – the online retailer for stylish and sustainable secondhand clothes. With an ever-changing selection of designer brands and hard-to-find trends, ThredUp is your one-stop shop for refreshing your wardrobe while also saving money! Let's explore the ThredUp shopping experience!
Introduction to ThredUp
ThredUp is an online consignment and thrift store that offers a unique and convenient shopping experience. The company makes it easy for people to find high-quality, gently used clothing, shoes, accessories and more from the comfort of their homes. ThredUp works with thousands of brands, including many top designers, so customers can find what they're looking for at an affordable price.
The step-by-step approach to shopping with ThredUp starts with browsing their extensive selection of items by category. From there, shoppers can browse through hundreds of products in each category before selecting a few that pique their interest. Once an item has been added to a virtual shopping cart, customers will be offered various payment options and delivery times available. After finalizing the sale and confirming payment, ThredUp will ship out the customer's order within two to eight business days.
Not only does ThredUp offer quality items at competitive prices that are friendly to your wallet and the environment—they also care about the entire customer experience. Through website features such as reviews from real shoppers who have purchased clothing from those same brands, personalized styling tips from stylists based on individual customer interests, curated collections featuring seasonal pieces or special promotions, and helpful fashion advice on how to incorporate thrifting into everyday fashion styling—ThredUp takes pride in making sure everyone has access to effortless shopping solutions regardless of style or budget.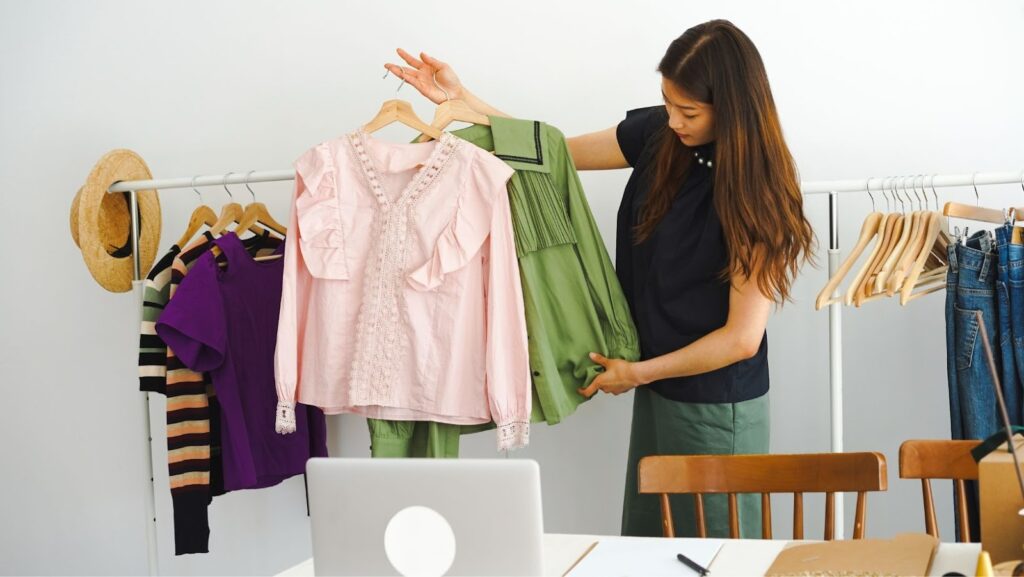 Shopping on ThredUp
Shopping at ThredUp is easy and safe, with thousands of products to choose from. You can shop for clothes for men, women, kids, and babies and search on specific designers or styles. ThredUp also features designer shoes, handbags, jewelry and other accessories. When you find the item you want to buy, click the "Add to Bag" button and then "Checkout" when you are done shopping. On the product page, you will see clearly displayed pictures of all available sizes as well as an estimated size fit based on your height and weight. You can also read detailed descriptions of each item as well as view customer reviews before completing your purchase.
At checkout, enter your billing address information including any discount codes or promotional offers that may be available. You will also be asked to provide a payment method such as credit card or PayPal account information. Lastly choose a delivery option ranging from free in-store pick-up or express shipping options including two-day or overnight delivery services at an additional cost. ThredUp takes orders shipped all over the world so you can now shop global brands like never before in one convenient place no matter where you live!
ThredUp The Online Retailer for Secondhand Clothes
ThredUp is an online store that offers quality, pre-owned clothes at a fraction of the retail cost. Shopping with ThredUp has several benefits that are worth considering when assessing your wardrobe needs. First, ThredUp offers an extensive selection of clothing in all sizes, styles, and categories. With men's and women's fashion from top brands like Zara and J Crew to casual looks and even high-end designer finds available right at your fingertips, you can find whatever you're looking for in one place.
Second, buying secondhand is the ultimate sustainable choice — it helps reduce your carbon footprint by reducing clothing waste and keeping your closet fresh without hurting the environment. Plus, since all of their items are carefully curated while being inspected for quality before any item reaches the customer, you don't have to worry about low-quality or worn-out items!
Finally, shopping on ThredUp is easy and secure. With intuitive navigation tools and simple payment options like PayPal or credit/debit cards (also with AfterPay option!), staying stylish year-round is easier than ever. Additionally, ThredUp has expanded beyond the online shopper community with stores now located across 23 states along with international delivery options for customers outside of the US – helping customers worldwide express themselves in style without breaking the bank!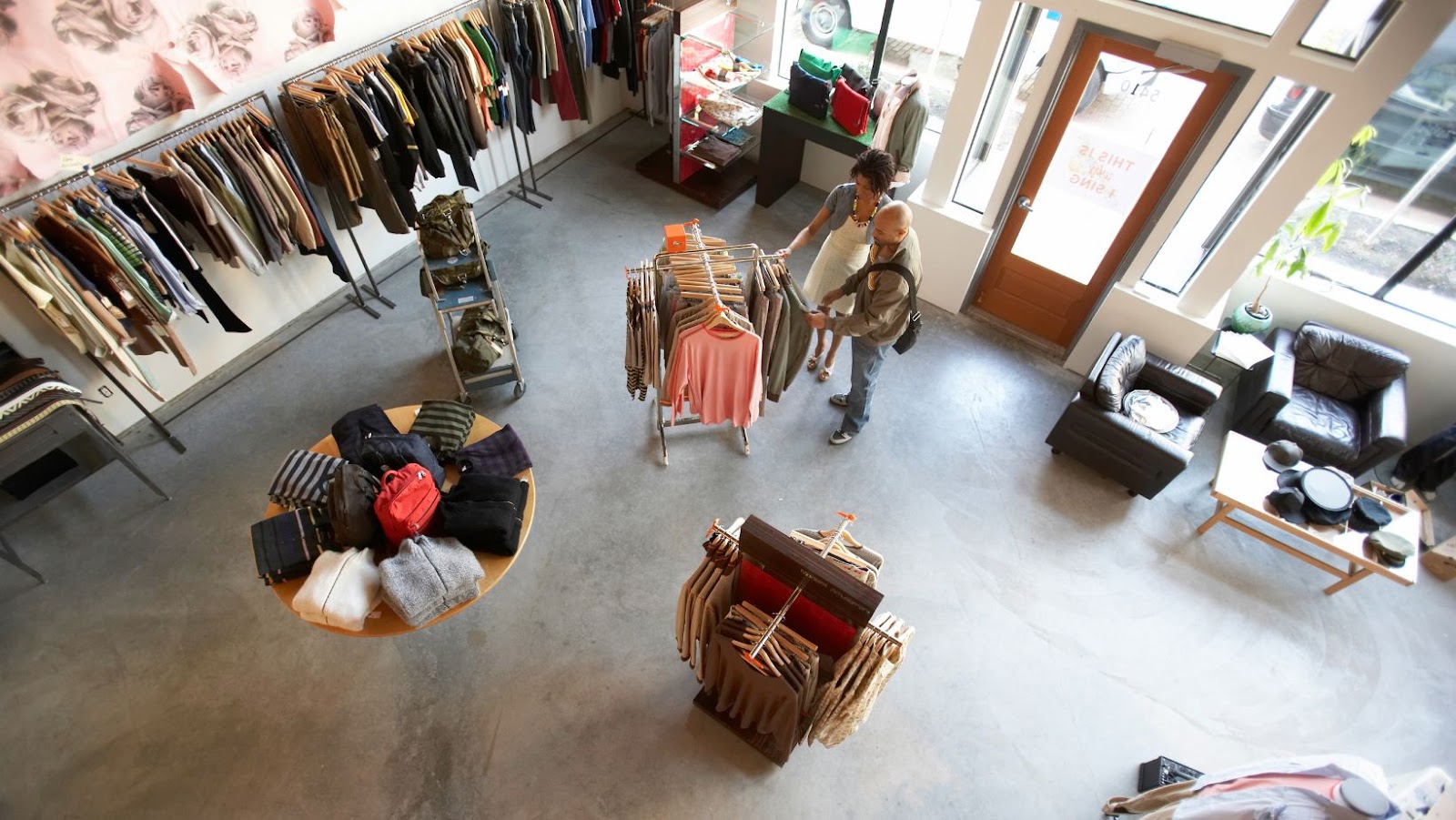 Quality of ThredUp Clothing
At ThredUp, shoppers can feel confident in the quality of clothing they receive. All items are carefully inspected by our processing team and graded on a five-point scale that corresponds to the corresponding condition description.
Excellent: This item appears new and is free from any significant visible flaws or wear.
Very Good: This item remains in excellent condition but may show slight indications of previous wear or use, such as minor fading or scuffing of fabric.
Good: Clothing items obtain a "Good" rating because they remain in good condition but show definite signs of wear, such as slight holes, faded colors, pilling or discoloration to trim and finishes.
Fair: Clothing items receive a "Fair" rating because they remain wearable but have obvious signs of wear including stains or fading colors due to age and wash cycles. It may also feature snags, small rips, tears at seams. sleeves that are shorter than original length, etc.
Poor: Clothing items rate as Poor if they are significantly damaged and no longer wearable but still contain some salvageable material (such as zippers). Items rated Poor often have bigger rips or deeper stains etc., though all Poor rated pieces are washed thoroughly before disposition.
Sizing & Returns
Sizing: At ThredUp, it's important to us that your purchase fits you perfectly! We recommend that you use our online size guide in order to choose the proper fit for any of our items. All measurements correspond to US Women's sizes (XS-XXL).
Returns: If an item doesn't fit, we offer returns on all orders within 30 days of receipt. Our commitment is to make sure you are satisfied with your purchase. You can refer to our Returns page for details or contact Customer Care at 888-873-3381 if you have any questions!
Shipping & Delivery
ThredUp offers a flat rate of $4.99 for all standard U.S. shipping and delivery. Standard shipping takes 2-5 business days, while expedited shipping takes 1-3 business days. All orders arrive with a tracking number, so you can check the progress of your order in real time on the ThredUp website or app. For additional convenience, the ThredUp mobile app also offers click-and-collect options to pick up your items from participating Jiffy locations in all 50 states at no extra charge.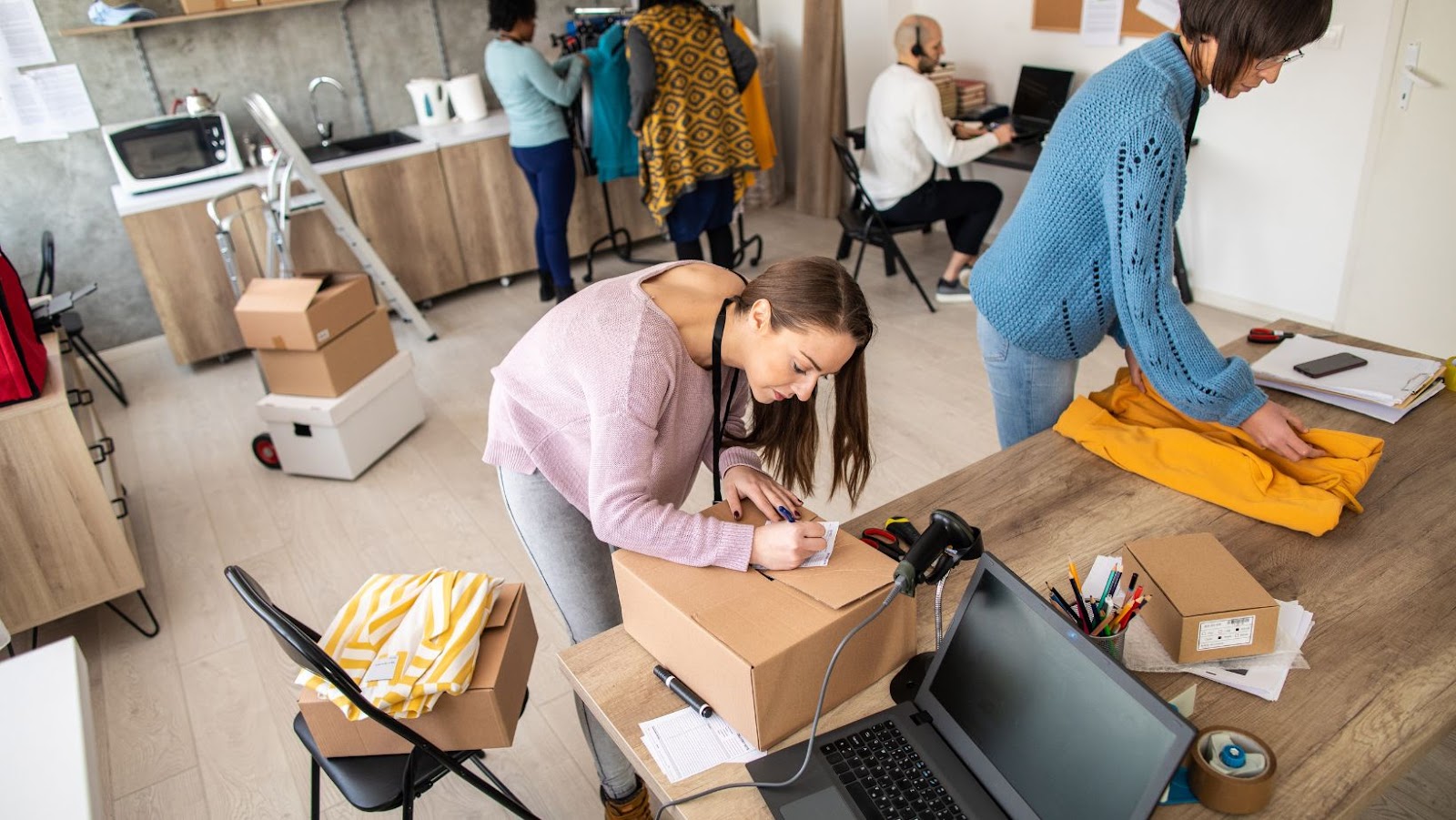 This feature is especially beneficial if you want to personally inspect your purchases before taking them home. International shipping and delivery charges vary depending on the destination country and range from $6-20 USD per order. All international orders are shipped via an international carrier and delivery should take between 6-15 business days depending on the destination country's postal system efficiency as well as any potential customs delays at certain ports of entry.
Customer Reviews & Experiences
ThredUp is a leading online second-hand clothing store, providing customers with an easy and efficient way to shop for quality used clothing from top brands. With such a unique shopping experience it's important to take some time and get to know what customers have to say. By reading the reviews, you can learn about the varied enthusiasm of ThredUp shoppers. Customers have provided details on their experiences with pricing, product selection and quality, delivery time, packaging and customer service.
Responses also discuss fit, fabric quality and even how items hold up over long-term wear. It's also great to hear what people love as much as they don't like so you can decide first hand if ThredUP is right for your shopping needs. If you're wondering what type of experiences previous customers have had with ThredUP, the reviews provide insight into the overall process from end-to-end. It's a great way to understand the quality of both product options and customer service that customers are getting when shopping through their website.
Conclusion
Shopping at ThredUp provides a convenient and enjoyable experience. Their wide selection of gently used, pre-owned items, combined with their sorting feature, makes finding the perfect item easy and stress free. The quality of their clothing is also high, ensuring that shoppers receive products that are good value for money. Furthermore, their reasonable prices combined with the added bonus of a loyalty rewards program means shopping with ThredUp is an affordable option for all. All in all, ThredUp provides a great online shopping experience from beginning to end.